Therapeutic Foster Care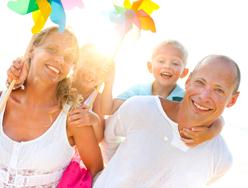 Foster care exists to provide stable and nurturing homes to children who are unable to continue living in their current environment due to risks to their health and well-being. Most commonly, children enter foster care because they have suffered abuse and/or neglect at the hands of a parent or caregiver. As a result the Department for Community-Based Services (DCBS) has deemed that the living situation is a threat to the child's safety and has removed them from the home. This allows for the child to be placed in the nurturing and stable environment of a foster home while the child's parent/caregiver is given the opportunity to work through whatever issues were causing concern so that the child may eventually return.
The length of time that children remain in foster care varies depending on the specific circumstances of each case. Some children are able to return home after a period of time once their family home is deemed safe by DCBS, while others, whose parents or caregivers are not able to overcome their issues, eventually become available for adoption.
Children in foster care often exhibit challenging behaviors as a result of the trauma that they have experienced in their past. Hope Hill foster parents are specially trained and receive ongoing support to help deal with and reduce these behaviors.
Contact the program administrator today for more information and to see if becoming a foster parent is right for you!
Seth Krusich
(859) 498-0373, extension 2#
seth@hopehill.org
Don't wait to make a difference in the life of a child!