Memorials & Honorariums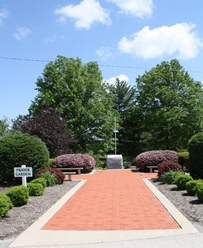 Hope Hill Children's Home, a ministry of Family Connection Inc., relies on the critical support of our donors to our Annual Fund.
The highest priority of our Annual Fund is to fulfill our Mission Statement: "To partner with our communities by providing caring services to hurting children, youth and families, in helping them reach wholeness of body, mind and soul".
The impact of supporting the kids in our care through the Annual Fund gives new meaning to the Scripture "when you have done it unto the least of these, my brethren, you have done it unto me".
Perhaps your gift to the Annual Fund could honor someone special in your life. Memorial and tribute gifts allow you to thoughtfully remember family members and friends who have been such a vital part of your life.
Donors who make a gift of $100.00 or more to the memorial fund will be honored by having a brick engraved with their name or the name of a loved one placed in the Prayer Garden at Hope Hill Children's Home.